Want to Discover Startup Teams That Can Hustle?
On the 15 January 2020, we will be running our £1,000 Startup Race Competition that uses metrics to benchmark startups against each other to identify teams that can really hustle.
If you are certified as either a High Net Worth Individual or a Sophisticated Investor and would like an exclusive opportunity to observe the teams during the competition and get involved with those that interest you, please register your interest by clicking on the button below.
Below is a Mock-up of a Startup Race League table.
Note the positions that have changed from the previous week.
Imagine how motivated the previous Number One will be to regain that position…
This process was inspired by Silicon Valley's Entrepreneurial Patriarch, Steve Blank – Find out more here
Who is The Startup Race Competition for?
Very Competitive Entrepreneurs
Fast Growth Startups (not long R&D or invention plays)
Entrepreneurs who have what it takes to build a successful business
Entrepreneurs who want to concentrate their efforts on growth hacking rather than form filling
People who want to help The Startup Race change the way Entrepreneurs are motivated
Business Angels who want to support Scotland's top performing teams
Investors who want to build a better performing investment portfolio
Investors wanting to benefit from SEIS/EIS opportunities
Who is running The Startup Race Competition?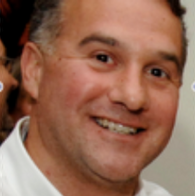 Michael Clouser started his first company, a marketing firm, during his undergraduate years and sold it in 1990. After turning around 4 hotels as a general manager in his early career, he started and exited from an internet travel company between 1994-1996. He returned to Ithaca and Cornell to CEO a mini conglomerate, incubator, and student venture capital fund at Student Agencies Incorporated, a USD 25 million corporation that is America's oldest student-run such entity. During his last year as an MBA student he founded ILodging, Inc, and moved this internet B2B to Silicon Valley where he ran it to revenue stage until 2000, when he joined Dot Edu Ventures as an Associate. Starting another 2 companies during this time himself, he moved to Edinburgh to lead entrepreneurship education at the Edinburgh – Stanford Link in 2004.
During the next 7 years, besides lecturing MSc and PhD students at the University, he would start another 2 companies, including one with a former student. Spending the next 5 years in Western Canada and lecturing in entrepreneurship there as well, he started a new venture consultancy in Vancouver that was spun out of a well – known media firm and incubator, Invoke, from whence Hootsuite was born. Michael has cofounded a total of 10 companies to – date, in addition to serving as a venture capitalist and incubator CEO. He has reviewed thousands of business plans and pitches from entrepreneurs and is a believer in a scientific approach to starting and growing companies.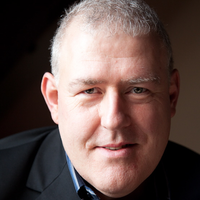 James Shoemark began his career with an engineering apprenticeship with Ferranti's in Edinburgh but preferred working with people rather than machines and so started working for the outdoor pursuit's organization, the Drake Fellowship. Five years' experience of using mountaineering as a personal – development vehicle enabled him to coach over 500 unemployed young people into developing their self-confidence and leadership abilities. This led James to teaching outdoor pursuits and leadership development in the United States of America in 1988. After an adventurous period working as a self – employed motorcycle courier in Los Angeles, he saw an opportunity to start a business importing classic Japanese motorcycles from the US to the UK in 1989 and managed to persuade The Royal Bank of Scotland to fund his business which he ran for three years until market and tax conditions changed. On return to the UK, James undertook a Business Administration HNC at Stevenson's College Edinburgh and worked for the Credit Control division at The Bank of Scotland.
He again realized he wanted to work in personal development and completed a degree in Community Education at the University of Edinburgh. On graduation, he secured the management position of a Lottery funded motorcycle project in East Lothian. James grew the user base from 12 participants a year to over 100 and revenue funding from £2,000 to over £110,000 in 5 years. After this he started a property maintenance business in 2005 to exploit the property boom. After several years, he realized he wanted to work with people again and trained as a professional life coach just as the financial crash of 2008 hit. He saw an opportunity to run peer – mentoring groups called Business Masterminds for Entrepreneurs struggling to cope. This introduced him to a software developer who became his CoFounder in a personal development platform called InverLife. After two years, he realized that they had made several mistakes such as over complicating the business model and spent too long in development with little customer validation and closed the company down.
He then established a local organization called Heroic Entrepreneurs in 2013 and started running events sponsored by Maclay Murray and Spense that brought local startup founders into contact with successful Entrepreneurs and Investors such as Leah Hutcheon, Ian Ritchie and Jackie Waring. This led him to meeting a couple of like-minded entrepreneurs who wanted to gamify the startup process and after a couple of months using a Lean Canvas to validate a couple of key hypotheses and identify their business model, they formed The Startup Race Ltd in 2017. Since then they have run over 100 local entrepreneurial events with over 1,000 entrepreneurs and investors attending.
Register Your Interest here
Please register your interest below and we will keep you informed about our progress,  enable you to observe our £1,000 Startup Race and get involved with the startup teams that interest you.
NOTE: Your information will be stored in accordance with The General Data Protection Regulation 2016/679
Risk Warning
Investing in early stage businesses involves high risks, which may include long-term investment horizons, illiquidity, lack of income and potential dilution. Any investor needs to be in the position to afford a total loss of capital invested. The exclusive opportunity to observe the participants during a Startup Race Competition is targeted at individuals certified as either a High Net Worth Individual or a Sophisticated Investor and have the knowledge and experience to understand the risks and make their own investment decisions. You will NOT invest in any startup team through The Startup Race but through your own negotiations. The Startup Race will do to their best to carry out limited compliance checks on the participating companies to ensure they are conforming to FCA regulations and anti-money laundering requirements as appropriate. The Startup Race takes no responsibility for the future performance of companies participating in a Startup Race Competition.