Want to find a Co-Founder, Angel Investor, Mentor or just hang out with like-minded Entrepreneurs?
Then come along for an exciting and dynamic entrepreneurial event with Angel Investor and Serial Entrepreneur Dr Colin Mackenzie at 6:30pm on Tuesday 14th January 2020 in in The Wash Bar, The Mound, Edinburgh, EH1 2LP.
Here is a teaser interview we recorded recently to give you an idea of Andrew's experience and what he's trying to do for the Startup Scene in Edinburgh.
NOTE: Please join our local meetup group of nearly 800 Entrepreneurs and Angel Investors https://www.meetup.com/League-of-Entrepreneurs-Edinburgh
WHO IS THIS EVENT FOR?
Aspiring Entrepreneurs
Entrepreneurial students
Founders who want to find a CoFounder
Entrepreneurs who want to raise investment
Angel Investors who want to find startups to support
ALSO:
Share startup war stories
Gain information on funding opportunities
Discover ways to increase your chances of success
GET UP AND PITCH!
Practice your pitch in a safe environment and get positive feedback before you have your one big chance to impress.
Tell the group what your idea is and ask for help in finding cofounders, funding or support.
Ask a tough question you would like the Entrepreneurs, Advisers and Investors in the room to solve for you.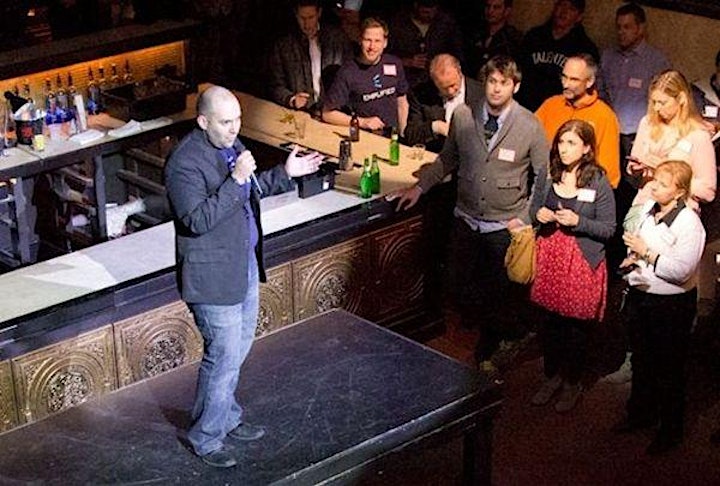 AGENDA
18:30 Check-In and Networking
19:00 Fireside chat and discussion with Andrew Barrie
19:30 'Get Up And Pitch' for CoFounders, Advice or Funding
20:00 Meetup Melee (talk to potential cofounders, advisors, investors and people you can help)
21:30 End of Meetup
Andrew is an Experienced Director with a passion for building businesses. Helping early stage companies create the social capital and access knowledge and experience to accelerate development.
He and his co-founder built one of Edinburgh's first Fintech startups Barrie & Hibbert which served the insurance industry in 1995 and they managed to Exit in 2011.
Andrew was also a Director later Chairman with Cornelian Asset Managers 2015 – 2020.
He is an Angel Investor, Mentor and Philanthropist.
Check out our most recent Fireside Chats here:
Serial Entrepreneur James Varga on the 5th November 2019
Kirsty Mackenzie, CEO and Founder of iMultiply on 8th October 2019
Entrepreneur and Angel Investor Jim Laidlaw 2 July 2019
Entrepreneur Gavin Neate 4 June 2019
ABOUT THE VENUE
We'll be in the first floor of The Wash Bar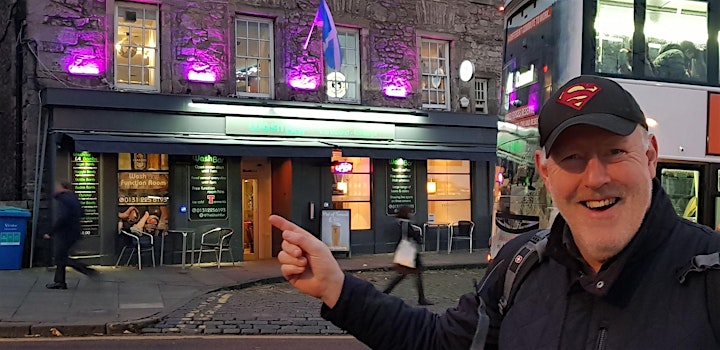 The Address is the Wash Bar , 11-13 North Bank Street , Edinburgh , EH1 2LP , United Kingdom
About the organisers of The League of Entrepreneurs Edinburgh
The League of Entrepreneurs Edinburgh was Founded in April 2015 by James Shoemark and Michael Clouser who are CoFounders and Directors at The Startup Race
James Shoemark is a has his finger on the pulse of the Startup Community, is a super connector, and also runs the Angel Investor Meetup in Scotland which educates and inspires High Net Worth Individuals to become Angel Investors.
Michael Clouser is a CoFounder and CSO at The Startup Race and Serial Entrepreneur as well. A former venture capitalist in the US, Mike was also with the Edinburgh-Stanford Link and co-founded the Edinburgh Entrepreneurship Club (E-Club). He also organized and coordinated the Scotland-Silicon Valley Link.
Photography at events
By attending an event we reserve the right to take photography and video footage at the event. If you don't want to be included in photography please let us know.
Contacting you post event
By agreeing to attend an event, we reserve the right to contact you post event. If you do not wish to be contacted, please let us know.